About the Artist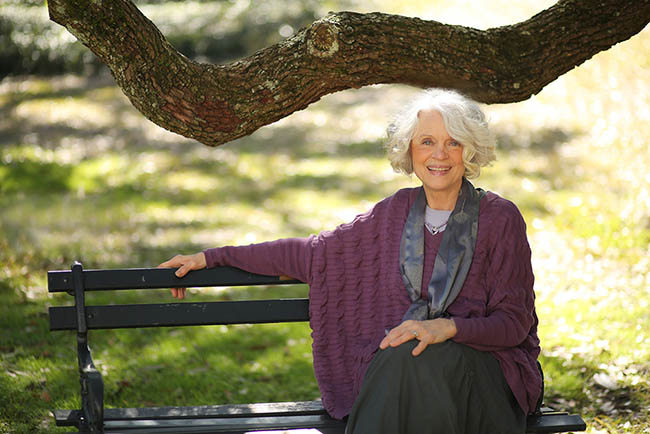 The studio in Jane Pelland's home overlooks the glorious gardens of her historic neighborhood in Charleston, South Carolina. Here, the Lowcountry's semi-tropical climate provides a profusion of perennial blooms to illustrate. She paints with transparent watercolors, using a sophisticated dry-brush technique to achieve finite detail and realism. In her botanical, insect, and marine subjects, she strives to reveal the intricate, often overlooked splendor of this natural world.
Jane credits her career to special mentors and muses. At a very young age, she began formal drawing instruction from her father, a commercial illustrator. Her grandmother gifted her with the love of flowers and gardening, while botany and biology courses ignited her passion for illustrating nature in accurate detail. Inspired by family and friends, she taught herself watercolor technique.
In 1990, Jane began releasing selected works as limited-edition lithographs and stationery. Her work, featured in galleries and shops, has also appeared on the covers of gardening catalogues. Recently she created three images for Historic Charleston Foundation. Jane is a member of the Guild of Natural Science Illustrators, the American Society of Botanical Artists, and The Society of Illustrators.